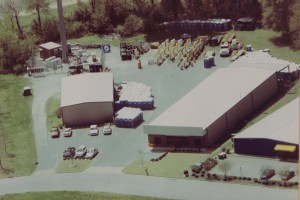 Established in 1977, All-Brite Signs & Rentals is family owned and operated. Bringing to bear over 95 years of related working experience, our business revolves around our ability to provide both commercial and residential customers with fast reliable and customizable solutions to their traffic control and safety needs. Portable toilets are also a very large and important component to our product offerings – we provide rental and service for this product.
It's not about the glamour, it's about the need, and that's what we are about, fulfilling your commercial or residential needs when the need is there. Just being around for more than 35 years is not enough for our staff, being around when you need us is our motivating factor. That's why we also offer 24-hour Emergency Service.
We are proud to be active members of these Professional associations:
Portable Sanitation Association International
Tennessee Road Builders Association
Jackson Tennessee Chamber of Commerce
Contact us today for more information on how we can help bring your current or next project to completion.